Assisting with Scholarship Essay
Scholarship Essay Help
Many students are completely aware that they can visit a website for writing services when they want help on any of the academic writing assignments they receive. What they probably don't know is that here at GhostProfessors.com, we also provide writing services for students who are applying for competitive scholarships. Many scholarship competitions have an essay requirement, and this is why we provide that service. This is one of the key factors that set us apart from our multitude of competitors, we not only help our customers through the tedious tasks that school puts them through, we also help them further their education. All of our admissions services are taken very seriously because we understand the importance of getting and funding an excellent education.
If you apply for a scholarship, the foundation offering the scholarship may ask to hear about many different things from you, such as:
Life Experiences
Personal qualities which set you aside from most people such as

Hard working
One who takes responsibility
Someone who listens to instructions
Those who give credit to others
Here at GhostProfessors.com, we want nothing more than to create the best scholarship essay content for you!
We will assign you a consultant who will write out the content and contact you in order to ask a few simple questions. This can be done either on the phone or through e-mail, you may check you preferred method of communication on the order form.
Don't waste time! Scholarships disappear just as quickly as you find the information about them! Help yourself and further your education by filling out our simple order form today!
Order scholarship help now!
Back to services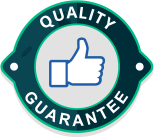 THE WIDEST RANGE OF SERVICES WITH ULTRA HIGH QUALITY
get your paper written starting at $12.99 per page
Order Now