Producing Resume
When it is well-written, a resume can be a great tool for informing potential employers about your talents, work experience, technical skills, and education. Unfortunately, when it is not well-written, a resume can result in your immediate removal from consideration for some really great jobs. Many people assume that they can work on their own to produce a resume that gets results. Sadly, this is untrue. The process that human resources managers use to screen resumes is so detailed and exacting, that it truly does take a professional resume writer to ensure that your resume ends up in the hands of a hiring manager. At ghostprofessors.com, we can do following:
Write a customized objective or branding statement
Determine whether to focus on skills, job history, or both
Determine the best way to explain extended periods between jobs
Determine whether or not it is appropriate to extend the length of the resume beyond one page
Determine whether or not employment history should be detailed or summarized
Use keywords and phrases that are attractive to human resource managers
You'll get Great Results with a Professionally Written Resume from Ghost Professors!
Have you been sending out a resume with little to no luck when it comes to getting called back for interviews? If so, you really should consider having your resume written by a professional. It is a small investment of money that you will be glad you made. Let us help you get the interviews that will lead to your dream job. Hurry and place your order today!
Order resume right now!
Back to services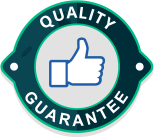 THE WIDEST RANGE OF SERVICES WITH ULTRA HIGH QUALITY
get your paper written starting at $12.99 per page
Order Now