Research On Problems
Math Research Problems
Grad students who conduct research in all other fields have a research question that they answer after they have conducted their research studies. Math problem research is not quite like that. In the field of graduate level mathematics, student will encounter problems that as yet have no solutions. Other researcher have worked on these problems and have contributed to partial solutions or have been able to identify what options for solutions will not work. So, when a grad students is asked to conduct problem research, s/he will continue the work of others who have gone before. It is sometimes difficult to accept that you will not find a solution, but you can certainly contribute in a meaningful way.
When You are Really Struggling, Get Some Consultation
Ghostprofessors.com has a small cadre of Ph.D. level mathematicians with significant backgrounds in problem research who are also probably quite familiar with the particular problem you have identified for your research. When you place an order for help with your problem research, you will immediately have your order assigned to one of these experts, who will assist you in identifying possible options for solutions, working through those options, and then preparing the write-up that will contribute to the body of research that has gone before you.
Don't sit in frustration any longer! Get the expert help you need at GhostProfessors.com. It is reasonable in cost and wholly confidential!
Order problem research now!
Back to services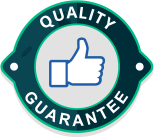 THE WIDEST RANGE OF SERVICES WITH ULTRA HIGH QUALITY
get your paper written starting at $12.99 per page
Order Now