Proofreading
Ghost professor's proof reading services and help student stick to the facts.
Don't rely on your word processing software programs spell check. Proper grammar depends on context. If you absently obey the directives of spelling and grammar check, you will allow your word processor to fix 'problems' that are actually perfectly acceptable usage.
This is why it is a good idea to use the proof reading services of ghostprofessors.com.
You may think that grammar shouldn't count, but the truth is that it does. If you are writing a research paper, term paper, or essay, you will be expected to use proper grammar and mechanics. This is a fact that you cannot fight, so why not just go with the flow. You need a proofreader to ensure that your papers are on point.
Picky Professors Make Excellent Writers
One of the conflicts that students have with their instructors is over whether or not it is appropriate to use spelling or grammar issues to impact grades. Many students feels that if they work hard to write a lab report, or book review, that their grade should only be based on their knowledge, not an grammar. There may be good points to this argument, but ultimately it is up to the instructor to set their own standards.
Think of Using Proofreading Services as a way to get an Education
Even if your book report or research summary a lab report is supposed to represent you knowledge in a class that is not focused on writing, your instructor may decide to make proper language use a portion of your grade. You can fight against this, or you can accept this as a learning opportunity. What better way to learn than by using a company like ghostprofessors.com as your proofreading resource.
We will provide thorough and professional proofreading services on any written assignment. This includes, but is not limited to an article critique, movie review, or annotated bibliography.
We Haven't Forgotten about Graduate Students
If you have a thesis, a dissertation, or case study, our proofreaders will make it look professional.
Order proofreading right now!
Back to services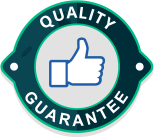 THE WIDEST RANGE OF SERVICES WITH ULTRA HIGH QUALITY
get your paper written starting at $12.99 per page
Order Now