Privacy Policy
Privacy and Security
We place a high priority on your privacy and security of your personal information. We want all of our visitors and users to know exactly what information we collect and how we use and store it.
We only collect the information in order to provide products and services, as well as other content to those who access and/or make use of our offerings.
Purpose of Our Privacy Policy
It is our intention that all visitors and users know exactly what personal data we collect, why we need the information, how it is used, and how to control your stored information.
13.1 The Company processes all transactions through the Secure online payment system to ensure the protection of data. Billing information filled out by the Customer is not saved or withheld by the Company in any manner. Customers are encouraged by the Company to keep their personal billing information confidential.
13.2 Acquired details are not shared with any third party, and are only used by the Company in the following scenarios:
to improve the outlay of the Service;
to respond to any requests, questions or complaints;
to make awareness to the Customer about significant changes and alterations to the Service.
to provide services according to expectations of the Customer.
In case the customer has an Order in progress, the Support Team will contact them by E-mail or Phone to facilitate delivery of the Order.
Sale, distribution or disclosure of Customers' information will not be done by the Company without their consent unless legal situations are in play such as complying with a subpoena.
13.3 Information which is directly available to the Company's freelancers is not the Company's responsibility and the Company exercise control over it or give any assurances over its future distribution.
13.4 Information provided to the Company is stored on Secure Servers, and the Customer has a duty of keeping their login credentials confidential.
Personal Information We Collect
We collect information when individuals access our site. When they choose to interact with us or by making use of our products and/or services, we may collect the following personal information:
Name
Email address
Phone number
Other information that may help us enhance your experience on our website.
Personal Information Provided Voluntarily
We do not take any measures to seek out and collect your personal information without your knowledge. But if we are to provide you with any products or services, we collect the information listed above. It is needed in order for us to process your placed orders and to contact you during the course of our production and delivery of products and/or services.
Listed below are the cases when personal information is requested:
Should you decide to make a purchase, personal account should be created. To do this, you will need to provide name, email address, and phone number.
When placing orders with us, you will need to provide additional information like your academic level, courses in which you are enrolled etc. The information is needed in order to find a competent writer to complete and fulfill all order requirements.
If you request information or any type of our assistance, we will ask for your name and email address.
Occasionally we conduct surveys, contests, and other activities for our visitors and users. Participation requires personal information to be provided. Further, if you choose to receive notifications, news etc. you will need to provide your name and email address.
Your personal information will be used only for the purposes it was requested.
The information should be provided on voluntarily basis only.
Indirect Collection of Information
The following are the additional types of information we collect:
We record and store all communication with our users in order to create a history of provided services.
We use cookies, web beacons, and similar technologies that provide a record of your site visits - these track your activities on our site, what pages you choose to visit, time you stayed on those pages etc. We collect this information as a part of a larger aggregate to determine the performance of our site and make improvements if necessary. This type of information does not identify you personally. We have Cookie Policy that explains it in detail and we urge you to review it.
We also collect and store information about other individuals whom you may refer to us as potential users and as a part of our affiliate program. We will use the information to introduce ourselves and promote our products and services.
All personal information that is voluntarily provided to us is securely stored in our system. We do not sell, lease, transfer or otherwise distribute this information to any third-party that is not involved in production or delivery of products or services.
Usage of Your Personal Information
We request and store only the information that is necessary for us to provide you with products and/or services. It is used in the following circumstances:
You have given us information and permission to use it for specific purposes.
You have given us information to communicate with you via email or phone when appropriate and necessary.
You have provided us with information that we may have to share because of disclosure requirements from authorities, including law enforcement.
We also store all information on ordered products or services, so we could inform you of other products or services that may interest you.
We store information should we need to verify our customers' identity and for protection against fraud. We may require additional information in the course of identity verification. Again, this is voluntary; however, we will not provide products or services should a user refuse to supply such information. We do not permanently store any identity documents submitted for such verification.
We store indirect and aggregate information in order to evaluate the performance of our site and fix errors, broken links, and other issues.
Sharing Your Information
The following are the circumstances under which we do share your information with third parties:
We have partners that are not a part of our company but whose services we use and are integrated with ours.
We may share information with contracted parties including:
1. Payment processors.
2. Enterprises we have contracts with to create and administer surveys, questionnaires, contests etc.
3. Enterprises we have contracts with for email and other service delivery.
Such information is provided only when it is necessary for third parties to perform their contracted obligations. They are legal subject to our terms and conditions to protect your personal information and are prohibited to share your data with any other party, except with sub-contractors. In this case, sub-contractors are also subject to the same legal terms and conditions.
Our Communication with You
The following are the cases of our communication:
When you place an order, we will verify it; contact you for clarifications and to report progress on completion.
We will also contact you to offer additional products or services that may be of interest to you.
Our communication is conducted via emails, text messages, phone calls, and automated emails or surveys that third-party contractor may be managing.
Note: You may opt out of the use of our site and services at any time. To do so, you need to contact our customer service department and request to remove you from our database. It will be done immediately and there will be no further communication from us.
How We Use Analytics Tools
We gather general information about use of our site by visitors and users. This data is gathered through tools that provide us with information about the number of visitors, length of visits, navigation, and more.
These tools do not collect any personally identifying information, although they place persistent cookies in your browser. No personal information is provided through the use of these cookies, and you do have an option to opt out of their use. Your browser, however, does provide the methods of opting out.
Access to Third-Party Sites via Our Site
Any visitor or user who goes through links to a third-party site from our site does so at his/her own risk. We do not guarantee the contents on any third-party site, nor do we endorse their products or services. Once you left our site our privacy policy is no longer in effect. We are not responsible for any consequences of accessing a third-party site through our site.
User Control of Personal Data
You can access your personal data via your account page on our site. You may update any information as necessary.
You can also request that your personal data be removed. If you do so while having a pending order, the data will not be removed until the order has been delivered.
How We Store and Secure Your Data
We employ the most sophisticated and latest technologies to gather and store your data.
We store your personal data as long as you remain a user of our services and until you request its removal from our system.
Listed below are the circumstances under which we continue to store your data:
Legal requirements that we adhere to.
Should we need a record of communications in order to resolve disputes or other issues.
To manage financial records of user payments, refunds, etc.
Legal Age Requirement
We provide our products and services to adults aged 18 and above. We have a strict policy of not collecting or storing personal information of minors. We request to be notified in case any minor becomes our user. If we suspect that a minor has become a user, we will ask for proof of age.
Contact Us
Our customer support department is available 24/7 via phone, email, or live chat. Contact information is available on our site. We respond to all queries, issues, and concerns as quickly as possible.
FREE FEATURES

FREE
Unlimited Amendments
$15
Proceed to Order
Payment & Security





GhostProfessors.com is a reliable service that has high level of personal data protection. You can be 100% sure that all your personal information and Credit Card details remain in a secret.
Do not know exactly what you need?
We offer Free Quote so don't worry - none the unexpected awaits you here! Even if there's literary no time left - we've got the right service for you!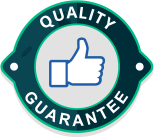 THE WIDEST RANGE OF SERVICES WITH ULTRA HIGH QUALITY
get your paper written starting at $12.99 per page
Order Now