Dissertation Part - Discussion
Dissertation Chapter – Discussion (Conclusion)
You are ready for the finale – the final act. It is time to produce your dissertation discussion chapter, which will require the following parts:
You will need to analyze the significance of the data and analysis
You will need to give an answer to your original research question
You will need to justify the importance of your research and its contribution to the entire body of research in that specific area
You will need to evaluate your work by pointing out any potential weaknesses or constraints and make recommendation for future research that may enhance what you have done.
Remember as well, that any discussion should relate back to your research question and to the literature that was reviewed in chapter 2. So not bring in anything new, and do not include any data or information that does not directly relate to your question and your data analysis.
A Common Problem
Students find the discussion (conclusion) chapter difficult to organize and structure in a coherent way. Even preparing an outline may not help, because they get caught up in sequencing issues. You don't have to agonize over this chapter. Sometimes it may help to read other dissertation discussion chapters, but more often than not, the best move is to get some assistance from someone in your field who knows how to structure this chapter.
GhostProfessors.com Has Your Ph.D. Consultant Waiting!
Get a hold of us today, let us assign the perfect assistant from your field of study, and upload all that you have directly to him/her. You will then engage in continuous conversation while your consultant organizes your chapter and prepares the scholarly "wrap-up" that you need. No matter how urgent your deadline, we'll meet it; and, as is always our policy, your use of our service is a private matter.
Order dissertation discussion now!
Back to services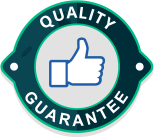 THE WIDEST RANGE OF SERVICES WITH ULTRA HIGH QUALITY
get your paper written starting at $12.99 per page
Order Now