Personal Statement Writing
Personal Statement Writing
Applying to any graduate or professional program involves personal statement writing. In general, if you are in the middle of this process, you have been given prompts and asked to choose perhaps 2 of the 5 or so that are listed. These are not easy to write, because you have to be:
Really creative with your thoughts
Engaging with your words
Compelling with the telling of your "story"
Perfect in your grammar and composition
With so much riding on these essays, you cannot afford to be mediocre in any way. Your opening has to be absolutely stunning and attention-grabbing. Your body paragraphs have to tell your story in a really engaging and compelling way. You can use humor, be poignant, or appeal to a variety of emotions on the part of the readers, but you do have to enthrall them throughout the entire piece.
Don't Do This On Your Own
GhostProfessors.com has wonderfully creative writers who have spent years writing admissions, scholarship and personal statement essays that have helped students successfully continue their educational years. All you have to do is place an order for your essays, let us assign a stellar writer, and then upload your personal information to that writer for him/her to weave it all into wonderful essays.
At GhostProfessors.com, we are committed to customer satisfaction. You will have the opportunity to review each essay as it is completed, and to ask for as many revisions as you want before approving the final drafts. You will be thrilled with our work, and you will be well on your way to a fabulous application packet.
Order personal statement now!
Back to services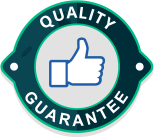 THE WIDEST RANGE OF SERVICES WITH ULTRA HIGH QUALITY
get your paper written starting at $12.99 per page
Order Now