Resume/CV Writing
Resume and CV Services
Here at ghostprofessors.com we take quite a bit of pride in stating that we are including resume and CV writing services! These services are being added in order to help anyone who is looking for a job in writing and editing their resume or CV's. You may be wondering, "Why would I ever need professional resume and CV services?" or "How can these services really help me?" There are many ways to answer these questions, but here we have compiled a small list of reasons stating why you or anyone else may need our assistance:
Many people are not sure on what to cut out, leaving resumes to be way to long, at ghostprofessors.com we know how to keep a resume to the ideal 1 to 2 pages
We are able to customize your resume to focus on what your strong points are, whether it is skills, or experience.
We can explain gaps in employment, lay-offs, as well as terminations in the best way possible.
Recent graduates can come to us for help in writing their resumes in order to help them earn entry level positions
Displaced executives can use our program and not hear the dreaded term "Over Qualified" from their potential employers
We will help any graduate student in securing positions as teachers, instructors, or researchers when we help them in writing or editing their CV.
So are you looking for a job? Are you having trouble pulling together the information you need? Than order our services today!
Order resume and cv services now!
Back to services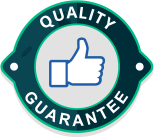 THE WIDEST RANGE OF SERVICES WITH ULTRA HIGH QUALITY
get your paper written starting at $12.99 per page
Order Now