Website Reviews
Why Choose Us For Website Reviews?
Have you ever visited a website and it was full of broken links, grammatical errors, and was just all around unprofessional? The vast majority of you probably have, and it is never good for customer relations. Because clearly, no one would want to buy a product or use the services from a company that couldn't maintain a professional seeming website. Sadly, many business owners do not know that their website may contain issues that are causing them to lose customers. After all, people rarely, if ever complain about website troubles. Instead, they just move on to another website. This is why it is so important to have the professionals at GhostProfessors.com conduct a thorough website review.
When we review your website, our goal is to help you recognize any changes that must be made to make your website user friendly, professionally designed, and fast & efficient. Here are some of the things that we take into consideration:
Consumers want there to be zero spelling and grammatical errors and also that your content is professional.
If your website contains broken links, it is difficult for customers to make decisions to use your products or services
The content on your website needs to be constantly updated with new information, deals or discounts, and other information that will attract clientele.
Users will leave a website if they are inundated with videos, pop up advertisements, and other annoyances.
I hope that we have given you the knowledge you need to understand that your website cannot wait for a review from GhostProfessors.com!
Order website reviews now!
Back to services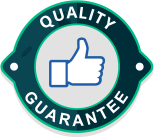 THE WIDEST RANGE OF SERVICES WITH ULTRA HIGH QUALITY
get your paper written starting at $12.99 per page
Order Now