Blogpost Services
Blog Posting
Of all the things you need to do as a busy entrepreneur, maintaining your blog may be the most difficult. After all, you are not a writer – you are a business owner! But having a blog, with great, engaging and entertaining posts is really important, you know, if you are going to spread your brand awareness all over the web.
An Easy Solution
GhostProfessors.com has a full department of copywriters who do nothing but produce articles and bog posts for e-commerce entrepreneurs. They can set up your business blog on your site, install WordPress, and begin writing educational, entertaining, and content-rich post on a regularly scheduled basis.
Further, our pros know how to add the plug-ins that will engage readers, spread your posts all over social media sites, and induce readers to share your posts with all of their contacts.
Don't Delay in this Critical Promotional Strategy
You have no time to lose. Your competitors are all over the place, developing relationships with their target markets and getting their brand awareness. You have to "get out there" quickly and successfully. Part of that is having regularly scheduled blog posts that readers look forward to. We have the creative writers for these tasks and the content marketing experts to spread your brand.
Here's What You Do
Contact GhostProfessors.com right away. Let us know what you need in the way of blog posting. We will set up a plan with you – one that meets your needs and your budget parameters. You will find no better copywriting and content marketing strategists than those at GhostProfessors.com. they have the background, the experience, and the writing skills to get the job done!
Order blogpost right now!
Back to services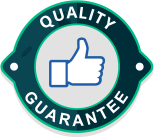 THE WIDEST RANGE OF SERVICES WITH ULTRA HIGH QUALITY
get your paper written starting at $12.99 per page
Order Now