Producing Lab Report
Lab Report Writing
What is a lab report? A lab report is report that is a report that is created from notes taken during a laboratory experiment. Students write lab reports to describe the experiment that they performed and what they learned from that experiment. This will include their hypothesis, materials required, steps taken to perform the experiment, and finally a description of the results of the experiment. Introductory science students who write lab reports are most often going to be writing them about experiments that have conducted many times. However, more advanced students who are conducting experiments of their own design will still be required to write lab reports. This ensures that experiments are being conducted using consistent materials and methods. Instructors use lab reports as a guide to determine whether or not experiments are being conducted correctly.
Challenges Faced
Many students find the process of taking data from an experiment and turning it into a formal lab report. They often struggle with which information to include, and which to leave out. Of course, there is also the amount of time it takes to write a lab report. To overcome these challenges, many students contact Ghost Professors for help. Our writers can help you by taking the information from your lab experiment and creating your report for you.
Placing an Order is Quick and Easy
Ordering your lab report is as simple as you can image. Take a few moments to fill out our order form, and you will have your lab report before you know it.
Order lab report now!
Back to services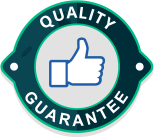 THE WIDEST RANGE OF SERVICES WITH ULTRA HIGH QUALITY
get your paper written starting at $12.99 per page
Order Now