The Best Term Paper Assistance
After all, as a college student you are busy with classes, work, activities, family and friends, and perhaps even volunteering. Chances are, you are not very happy at all with the idea of writing a paper covering the material from an entire semester. Even if you are one of the rare students who enjoys these assignments, you may still lack the time to complete it before the due date. This is why we are glad to offer college students help with their assignments and offer term papers writing guide.
Speed and Accuracy are our Term Paper Writing Goals
We know that you need two things from us. The first is quality. The second is efficiency. That is why our writers are trained to quickly overview the materials you provide to us, outline the major points covered in your class, and then write your paper. This process has proven effective when it comes to producing papers that have all of the required content, and that are delivered when you need them.
Our Term Paper Writing Service Features Great Customer Service
When you buy papers from many other writing services, you will find that they have little regard for customer service. That's not the case with Ghost Professors. We treat every customer with courtesy and respect. This includes:
Being attentive to all of your special instructions and requests
Having clear policies on our website
Processing requests for term paper help quickly and getting those orders assigned to a writer
Responding promptly and courteously to any questions, complaints, or concerns
Providing 24 hour customer service to those hoping to find term papers online
Respecting your personal and financial information
Backing our guarantees with solid money back guarantees and a great revision policy
Hiring writers who are talented, bright, and dedicated to helping students just like you
We Provide Truly Custom Term Papers
Do not be fooled by other writing services who charge extremely discounted prices for writing a term paper. They may claim to have college educated writers. They may claim to write only original content, but these things simply cannot be true. If you are paying only a few dollars a page, how is it possible that amount of money is covering the cost of hiring a college educated writer to compose your paper for you and also allowing the writing service to make a profit? It isn't possible. These writing services operate by selling and reselling the same papers over and over again. This puts you at great risk of being accused of plagiarism. Don't take that chance. We may charge a little bit more, but you can be confident that you will be receiving an academic paper that is completely original. In fact, if you send us a sample of something that you have written, we can use that to make your essay even more customized by making
Here's what we Need from You
If you are ready to have ghostprofessors.com write your term paper for you, here are a few helpful tips. First, give us as much information as possible. Let us know the textbook that you used during the class. Upload your syllabus if you have it available. If you have copies of papers you've written, tests you've taken, or any other study/reference materials, please upload those as well. The more your writer knows about the material that was covered, and the material that your instructor chose to include in tests and quizzes the better. After all, we want to be sure that the paper we write for you truly reflects what you have learned throughout your term. Finally, please include any instructions or other materials that you feel would be helpful to your writer.
Interacting with your Writer
We know that the best way to ensure that your paper is just right is to allow you and your writer to communicate openly with one another. We believe that filtering communication through a customer service representative or other 'middle man' can result in unfortunate miscommunications. Because of this, we have a customer account portal that you may use to directly send messages to your writer. You can also receive messages from your writer. When you become a customer of Ghost Professors, you will create a customer account that is password protected. Then, when you log into your account you will be able to send messages to your writer. You will also be able to do the following:
Check on the status of your order
Upload reference materials to be used in your paper
Chat with a customer service representative
Submit a payment
Respond to requests for identification verification
Update your contact information when it changes
Review, approve, and download any finished papers
Make requests for revisions
We sincerely believe that you will find these features to be both helpful and convenient as we are diligently working on your assignments. Many of our customers have told us that the direct communication method definitely had a positive impact on the final draft of their paper. They also indicated that it was very helpful to them to be able to get status updates on demand.
Do You Have any Questions?
If you do, there is always a representative available to chat live with you about our term paper writing services. You will find your chat session educational, supportive, and informative. While you are chatting with one of our representatives, don't forget to ask if you qualify for any discounts!
Let us Start on Your Term Paper Today
We look forward to the opportunity to serve you. We know that you will be completely impressed with your task, after we have finished it for you. However, we can only get started after you place an order!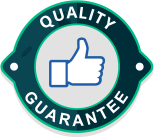 THE WIDEST RANGE OF SERVICES WITH ULTRA HIGH QUALITY
get your paper written starting at $12.99 per page
Order Now