Coursework Writing
Coursework Writing Services
One mistake that many students make is in failing to realize the importance of small assignments. Falling behind on these daily assignments can put students like you in a very difficult position when you want to catch up. After all, at the college level, your ability to make up daily assignments is quite limited. Another mistake college students make is not realizing that we offer help with coursework assignments. That's right! Ghost Professors is just as happy to assist you with your daily work as we are with your big writing assignments.
All about our Coursework Writing Services
Many students ask us what coursework writing is. Coursework writing is made up of any small writing assignment, worksheets, chapter reviews, multiple choice and true/false tests, take home quizzes, and papers that are two paragraphs long or less. Basically, coursework is the smaller daily and weekly assignments that students receive that make up a portion of their final grade. We are happy to take on these small but often very critical assignments for students who are too busy to do them. Remember that completing coursework accurately and quickly doesn't just impact your grade. Accurately completed coursework can also be used as study materials!
Getting the Best Coursework Help
If you need help with any coursework assignment, please contact a representative on our website. They will get you in contact with a writer who will review and complete your assignment(s) for you. Your coursework assignments are just as important to us as other writing assignments, and will be treated with the same level of urgency and respect.
Order coursework right now!
Back to services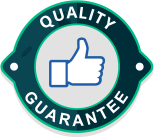 THE WIDEST RANGE OF SERVICES WITH ULTRA HIGH QUALITY
get your paper written starting at $12.99 per page
Order Now