FREE SAMPLES
<

Back to Samples
Teen Deaths Each Year in Car Crashes
Car crashes in the United States are considered to be caused basically by minor drivers aging 16-19 years old. This poses an argument of whether to raise or not the age limit of teens who are driving with license unsupervised. This is the main reason that this essay is presented.
The author primarily presents powerful reasons to persuade parents, lawmakers, and the individuals themselves in the US to do something about the prevalent accidents happening in the road which include utmost number of driving teens.
In an article written by Melih Oztalay, she said that there is a need to consider changes that govern teens who are driving in the United States. She also stressed out that teen fatality cases on the road surpasses the number of deaths during the Twin Tower bombing or better known as the 9/11 attack (Oztalay 1). More so, Oztalay discussed that the number of teen deaths on the roads of the United States is greater than the number of soldiers' deaths before and after the war in Iraq.
In like manner, the Insurance Institute for Highway Safety (2) says, "In fact, per mile driven, teen drivers of ages 16 to 19 are nearly three times more likely than drivers aged 20 and older to be in a fatal crash."
Similarly, "Crash risk is particularly high during the first months of licensure" (Mayhew 82). This of course is brought about by an overwhelming ecstasy of unsupervised driving that is a natural tendency for any teen wanting to drive.
These facts are indeed gyrating unpleasantness in the United States society especially that the lucrative number of deaths is not at all reduced.
Is there really a need to raise the age of driving teens to 18? Will it make redemption to teen drivers? Is raising the age of driving teens the real solution to the car-crash casualties?
The author finds it logical that the United States government should raise the age of teen drivers from 16 years to 18 due to the following reasons. First, teens at 18 already assume responsibilities of a young adult. Since this age is their first year as legal adult, their established independence would depict carefulness and prudence in holding a steer. Second, the 18-year-old is often idealistic and enthusiastic about his or her future goals. When applied to driving, this means that he or she keeps his/her ideals about road safety such as driving slowly, paying attention to road signs, and anticipating road danger zones. Third, an 18 year old teen's key living is compromise. If he or she is laid down with consequences of his or her actions involving vehicular crashes, he or she will definitely shun from violations per se. He or she will know that any vehicular mishaps he or she is involved in, parallels a certain sanction he or she alone is solely liable. Nobody wants jeopardy anyway. Fourth, 18 year olds are more decisive compared to 16-17 year old teens. In this stage of adolescence, the former kind of teens realizes that parents can be their best friends. Mark Twain said, "18 year olds are sometimes amazed at how much their parents have grown on so little knowledge and how much they have learned in the past few years." In this case, 18 year olds are not bizarre to making their driving a safety for themselves and others as well who are on the road. Their dependence will be accompanied by their ability to decide well while driving. Fifth, 18 year olds possess greater maturity than 16 and 17 year olds. The responsibility assumed by an 18 year old as an early adult takes place. He or she sees the risks of inattentive driving and thus tends to greatly avoid any possibility of creating a car crash.
Elizabeth Davidson, advocates that 17-20 year olds should have at least a year experience before qualifying for a full licensed unsupervised driving. Her campaign lies mainly on her regret about the death of her daughter, Margareth Davidson, whose life was snuffed out by a 19 year old driver. Though such advocacy shouldn't be relied upon a wave of bitter emotion or a single case like this, the author finds it as a disguised beneficial circumstance which makes the advocate's quest reasonable in a way that is contributory to the states of the United States. Moreover, this will lead to a dramatic reduction of road casualties.
The cited reasons above should be accompanied by strict conditions in driving rules. Following the adoption of GDL (Graduated Driver Licensing), it is shown that 11 percent decrease occurred in states that have most comprehensive programs on this (Baker 60). It is then apt for US teens to indulge in such programs to realize Davidson's advocacy.
GDL is a means of slowly obtaining the license, because students drive while learning which would make them eventually learn the risk factors of driving in a gradual, controlled way. Through it, teens become adept of handling their own cars and they become conscious about road safety, thus, drive scrupulously. Accompanied with such good reasons cited, it is indeed in the best interest of the country of the United States to raise the national teen driving age to 18.
Any Questions?
Join the online chat should you have any question!
PAYMENT & SECURITY





GhostProfessors.com is a reliable service that has high level of personal data protection. You can be 100% sure that all your personal information and Credit Card details remain in a secret.
FREE FEATURES

Proceed to order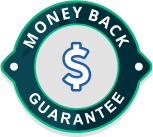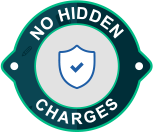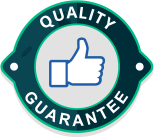 THE WIDEST RANGE OF SERVICES WITH ULTRA HIGH QUALITY
get your paper written starting at $12.99 per page per page
Order Now