August 30, 2016 - Posted to Study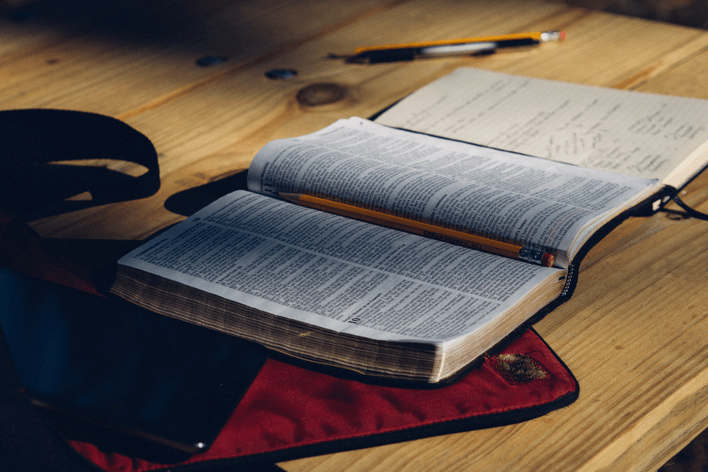 Dissertation papers and their writers have become increasingly forward-thinking with the turn of the 21st century. The coming of digital age and globalization brought about changes that many of us were unable to comprehend or realize until it was actually too late. While dissertation writing is a mandatory form of academic writing, it doesn't mean that students are tackling only the topics available to them in their respective fields. While you need to stay focused and motivated in order to write a perfect paper, it's also a good idea to choose a topic that you would actually enjoy pursuing.
Some topics naturally become more popular than others, offering writers to express their deepest opinions and thesis on certain matters. As such, these topics have become a thing of the norm in academic dissertation writing. Here are the ten most popular dissertation writing subjects of the 21st century in no particular order.
Abortion: Starting our list is the controversial subject of abortion. The line between what's considered right and what's wrong is blurring each day, and with it, more and more people are expressing their opinion on this matter. This is why papers on the subject of abortion have become increasingly popular among students. A dissertation writing topic on this subject requires a lot of background research and credible sources as a base for setting up a proper thesis. While some people consider it wrong, others feel that abortion is every woman's right and that she should do whatever she desires with her body. This is where topics such as ending a life and morality come into play, which often makes for a good paper, albeit often controversial.
Education system: While writing a dissertation paper on the subject of the education system which you are still a part of is bold, this is what gives students the necessary perspective to express their opinions. The education system is flawed with improper grading and rewarding hard work instead of smart thinking. Worst of all, it varies drastically depending on which country you live in and what your monthly income amounts to. This is what dissertation papers on education are trying to deconstruct. Raising awareness of such an issue from inside the system can sometimes give students a bad reputation. It's necessary to talk about topics that have become a taboo even if they are obvious issues that need solving.
Global warming: The issue of global warming and pollution has become so mainstream that we have started taking it for granted. Even though the temperatures rise bit by bit every year, we are still oblivious to the fact that we are destroying the one planet we can call home. Dissertation writing on this topic serves to raise awareness and prove a point that we are nearing the end of the weather cycle as we know it. We are entering a new state of global air pollution. Students often use a dissertation service to check and edit any facts that they included in their papers to make sure their sources are credible.
Digitalization: With more and more of our data going into so called "cloud" storage, it's easy to overlook the simple fact that the technology is advancing more rapidly than ever before. Dissertation writing on this matter serves the purpose of dissecting how easy it is to get a phone and be connected to the entire world with a simple push of a button. Even with all that information at our fingertips, we still don't use the potential of sheer possibilities available to us. Students are writing papers on this subject not because it's easy, but because it's so obvious that we don't give it a second thought. We have more options than ever before and yet we find it more difficult to make decisions than ever before.
Gender equality: While the social justice systems have become increasingly popular and public is aware that both genders deserve equal rights, there are still countries that think otherwise. Their religions and beliefs simply don't allow them to see the bigger picture. Dissertation writing on gender equality serves the purpose of pointing out the flaws in traditions and religious beliefs to the extent that one gender is oppressing the other. Why this is still happening in the modern society remains to be determined, and papers on the subject are striving to that goal. A good idea with writing such papers is to find a guide to help you with dissertation, since facts and resources are a fundamental part of setting a concrete thesis.
Social media: The implications that social media has in our lives have become so obvious that we have literally reached a point in time where privacy is an unknown concept. You have to be present on social media otherwise you don't exist. The social media has become a predominant part of our lives and it's here for good. This is the general perception that today's youth presents and that is why dissertation papers have become increasingly more occupied with this matter.
War zones: Even though we live in a modern age, there are still numerous battlefields and war zones across the globe. Whether it's civil wars or outside interventions, conflicts are not becoming any less prominent. Even while you are reading this or looking for dissertation help, there is a conflict going on somewhere in the world that you don't even know about. This is why students are looking for ways to raise awareness of this subject among their peers and make sure that these things don't go unnoticed.
Ethnic tolerance: While there are laws that serve against it and the dark ages are far behind us, ethnic tolerance is still just a pipe dream. Why is it that some people are more capable or deserving of certain types of education, job placements or traveling than others? Simply because their skin is of a different color and they pray to a different deity than their future employer or professor. This indifference has become subtle and people keep opinions to themselves, but they still think twice if they encounter someone of a different origin. Why is that? Dissertation writing on this matter is asking the same thing in different layers of the society.
Global economics: The implications of one country's economic crisis affecting another, causing massive losses of jobs and turmoil is nothing short of fascinating. Why is it that one country should decide the fate of another in such an indirect fashion and cause a downfall based on the status of their stock market? This is exactly what caused global economics to become a hot topic among dissertation writing students.
Government interests: Controlling the general population into doing and thinking the way you see fit is nothing new to talk about. However, with the amount of information available to us, we are now able to see through such attempts and ask the question "Why?" Certainly the most obvious answer is "For our own good." but what happens when that's not the case? Dissertation writing on this subject has been on an up rise in recent times, simply because the subject matter is fitting for today's public developments.