January 13, 2016 - Posted to Writing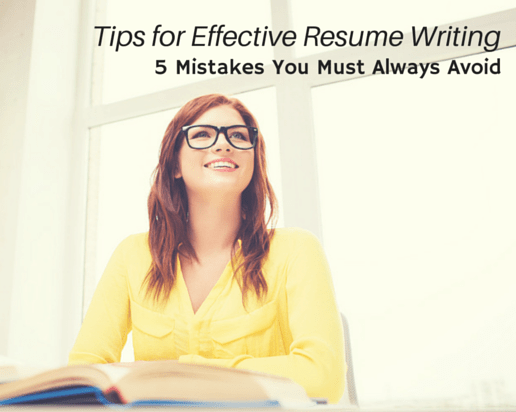 Make Sure You Land That Interview
Your first interviews won't be all perfect, but you have start with something despite the intimidating feeling. Run through the list below that is designed to help you be fully equipped at the beginning of your career.
Including Personal Information on Your Resume
When you include unnecessary personal information, you put the hiring manager in an awkward position. For example, they really do not want to know about your religion, your height or weight, your race or ethnicity, or your sexual preference. This is because knowing this information puts them at risk of being accused of discrimination should they reject your resume. Just leave this information off, and you will have a much easier time looking for a job after graduation.
Failing to Clean Up Spelling And Grammar Mistakes
It is extremely important that your resume or CV is absolutely free of any spelling and grammar mistakes. If you submit a resume that has even a few errors, it will reflect poorly on your professionalism. In addition to this, it will cast doubt on your commitment to finding a great job. After all, if you can't be bothered to submit a clean copy of your resume, how serious can you be? Don't rely on your word processor to check for errors either. Instead, try CV editing by professional writers and editors at Ghost Professors. They will be thrilled to help you create a polished and professional resume or CV.
Exaggerating or Lying About Your Work History
Since you are looking for an entry level job, you may be tempted to fudge your job history just a little bit. For example, you might want to change the job title 'shift supervisor' into 'assistant manager'. Don't do this. First of all, hiring managers are now very thorough in the way that they check your job history and education. Chances are, they will find that you have exaggerated. In fact, some companies send information off to third party companies that specialize in background checks. In these cases, you can be assured that any dishonesty will be found. Instead of lying, focus on describing your accomplishments and your daily duties. Potential employers will be much more impressed with that than they will be an overblown job title.
Linking to Your Personal Social Media Accounts
Many students make the unfortunate decision of including links to their personal, social media pages. This is a big mistake. At best, if you have a fairly 'clean', social media presence, it's still a little too much information to share about your online life. At worst, you can accidentally reveal some embarrassing behavior or associations. If you want to link to your social media pages, stick to the ones that directly relate to your profession. For example, if you have a career related blog, that would be a great thing to link on your resume.
Using Creative Formatting Without Considering Your Audience
If you have been looking at various options for creating your resume, you have probably come across some very interesting samples. You may have seen resumes that have pictures and graphs embedded in them. You may have even seen entire resumes that have been created as infographics. Some people are even opting to send out video resumes. It's amazing what technology and creativity can accomplish. However, if you are tempted to send out a creatively formatted resume, stop and think for a moment. Ask yourself about the industry you are in and the people who will be reviewing your resume. How will they receive that resume? Will they be impressed with your design talent, or will they be irritated that you didn't send them a classic and well-written resume. If you are pursuing a career in art and design, your creative resume may help you land an interview. If you are pursuing a job at a legal firm, it may be off putting. Use good judgment. If you aren't sure how to proceed, you can always submit a classic resume, and then provide a link to your creative resume on your LinkedIn profile.
Ultimately, the job search is an exciting, but stressful time. If you work hard to ensure that your resume is well-written, honest, and truly represents your talents and experiences, you will find the job of your dreams sooner than later. Good luck and proceed with motivation.